Facebook is a great way to promote your brand, business, or services and reach potential customers. Advertisers love Facebook because it's inexpensive compared with other platforms, Facebook ads are fairly easy to set up, and it offers detailed targeting options so you can reach your ideal audience. It's no wonder why there are over 7 million active advertisers on Facebook!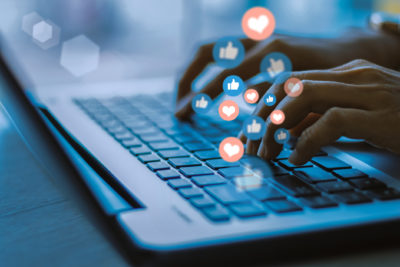 While most Facebook ads are relatively easy to run, some types of ads get a little trickier. If you want to run ads on Facebook about social issues, elections, or politics/political candidates, you will need to go through the process of getting authorized and confirming your identity. This is to provide transparency and authenticity to consumers. So, before you can start any political ads, you will be asked to go through the following steps:
1. Set up a business page and ad account
If you haven't already set up a Facebook page and ad account, do this first. Make sure to indicate if the page will be representing social issues, elections, or a political figure.
2. Turn on two-factor authentication
This is an extra security measure in addition to your Facebook password. When you turn on two-factor authentication you'll be asked to enter a code that will be sent to your mobile phone every time you log into Facebook on an unrecognized device.
3. Upload photos of your ID or driver's license
You will need to take clear photos of the front and back of your ID, then upload the photos to your Facebook account. The name on your ID must match or your name on Facebook.
4. Confirm your identity with a notarized form
In addition to your ID, you may be required to get a notarized form to confirm your identity. You will need to print out a form on Facebook and either take it to a legal notary or utilize a verified online notary service. Once the form has been filled out and notarized, upload it to Facebook for verification.
5. Add a "Paid for by" disclaimer
Make sure you set up a disclaimer declaring who is paying for the political ads. By default, Facebook will display the name of the person who is authorized to run political ads on the ad account.
After you have followed these steps and Facebook verifies your identity, you'll be ready to start advertising! Just make sure to allocate some time and energy before you want to start advertising so you can get authorized. Or, if you'd rather a professional agency handle your political Facebook campaign, you can skip this process altogether! At Movers' Marketing Machine, we have a Facebook Advertising Manager who is authorized to run ads about social issues, elections, and politics. We have experience running Facebook ads for a variety of clients,  including political candidates, although our focus is on moving companies. Our full-service agency can handle all your marketing needs, from video production to web design to internet marketing, SEO, and more. We are located in Melbourne, Florida, and we serve clients all over the country. Contact us today to learn more.